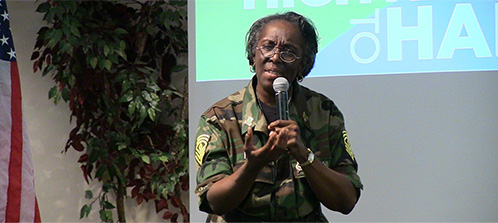 Welcome to The Drill Sergeant of Life Ministries
The Drill Sergeant of Life, aka The Get Over It Gal! is here to help you become the Commander YOU were created to be! What is a Commander? A person in authority. Someone who stands strong in the face of opposition.
Open Letter...
Christian Speaker, Author, US Army Veteran…
Beatrice Bruno, The Drill Sergeant of Life
Faith – Family - Freedom
Praise the Lord and God bless you!
I pray that this letter finds you and your family in health and prospering even as your souls prosper.
I am positive you hesitated after you read my title, The Drill Sergeant of Life. Believe me when I tell you, I hesitated when God gave me the title! God equipped me through my service in the US Army on active duty as a Drill Sergeant for Basic Training Soldiers to be The Drill Sergeant of Life on the Battlefield of Life. When I left the military service of the United States, I began to consider the state of the people I came into contact with. I saw that through the processes of life, many of these precious people had lost their hope, their motivation, their drive…many of them had given up and were living mediocre lives. Through the word of God, I discovered that God did not want us to just live a mediocre life!
John 10:10b (TPT) But I have come to give you everything in abundance, more than you expect—life in its fullness until you overflow!
My job, my God-given assignment, if you will, is to motivate you through the Word of God to be ALL you were called and created to be on the Battlefield of Life. I am committed to helping you become the person God sees you as, the person you have quite possibly always wanted to be. Through the power of God and speaking, my books, BootCamps, and conferences, I am equipped to bring you to the next level in this season of your life. I enjoy sowing into your life with free resources such as my blog, Radio and TV Programs, and so much more.
My passion is to help you live a life of abundant joy found only in Jesus Christ. If you desire to experience growth in your spiritual life and faith walk such as you have never experienced before, be sure to order my books and other teaching materials. This material is designed to motivate and inspire you to reach the heights God created you to reach.
If you are planning to host a conference or retreat, be sure to give me a call or fill out my booking inquiry. It would be my honor to serve as the inspirational, motivational, Christian Speaker for your next event. I can usually work around your budget; so, please don't hesitate to ask!
I want to be your Drill Sergeant, mentor, and motivator - a Christian Speaker who continually empowers your soul for greatness. Please feel free to visit me here often.
And, I look forward to seeing you in person real soon!
I'm booking now for 2019 – 2020 – 2021. Contact me early to schedule an event at your location!
In His Name and In His Service,
Beatrice Bruno, Ordained Minister
Christian Speaker/Author/Radio Host/Bible Teacher/Apostle/US Army Veteran
LATEST ARTICLES
November 21, 2019
When we don't give ourselves permission to grieve, we will find that we have gone into a place of inactive grief - pushing it to the side until later. Grief is best handled from the beginning so that we can walk in the process.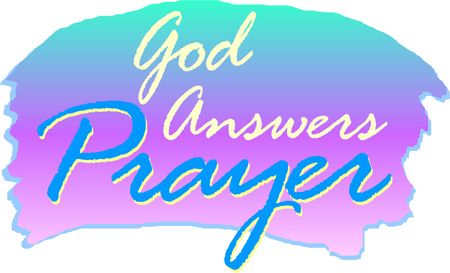 July 22, 2019
James 5:16b (MSG) The prayer of a person living right with God is something powerful to be reckoned with. Do you realize what happens when you pray? Mountains move! Situations shift! Hearts change°especially our own!